Sun Blinds & Screens' awning products are about enjoyment. Whether they protect a shopfront from the harsh sun, provide shelter from the rain or simply cast shade on a backyard our awning products quietly give you the comfort to enjoy your surroundings.
Our products serve a wide variety of customers ranging from cafés, small shops, market stalls, and private homes. The array of fabric colour options, combined with the sleek and compact frames make the systems exceptionally versatile.
At Sun Blinds & Screens Sydney, we believe that outdoor fittings should be built without compromise, by using the most sustainable designs, robust materials and innovative manufacturing. Our awning systems are the cutting edge of German design and styling.
If you are looking for awnings in Sydney, please contact us for a quote.
Quite simply, we represent the ultimate in German retractable awning systems. Please view our range of retractable systems below.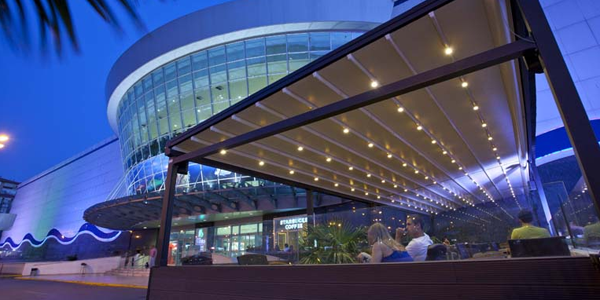 Millenium Full-Cassette
The Millennium is a low profile full cassette awnings which incorporates advanced German engineering. The fully enclosed cassette design provides optimal protection for the system whilst providing an aesthetic appearance matching the surroundings of modern architecture. The low profile of this awning makes it stand out from other cassette awnings as it is in a class of its own.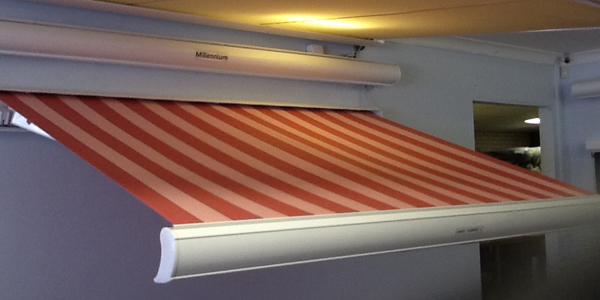 Remote Control Capabilities
Remote controlled motorisation is provided by utilising European technology through a custom built direct drive motor system to ensure smooth and quick operation at 34RPM. The optional high powered LED-TEC lighting system provides a practical touch of class and when coupled with a remote dimming controller, the user is then able to change the mood to suit the surrounding environment.